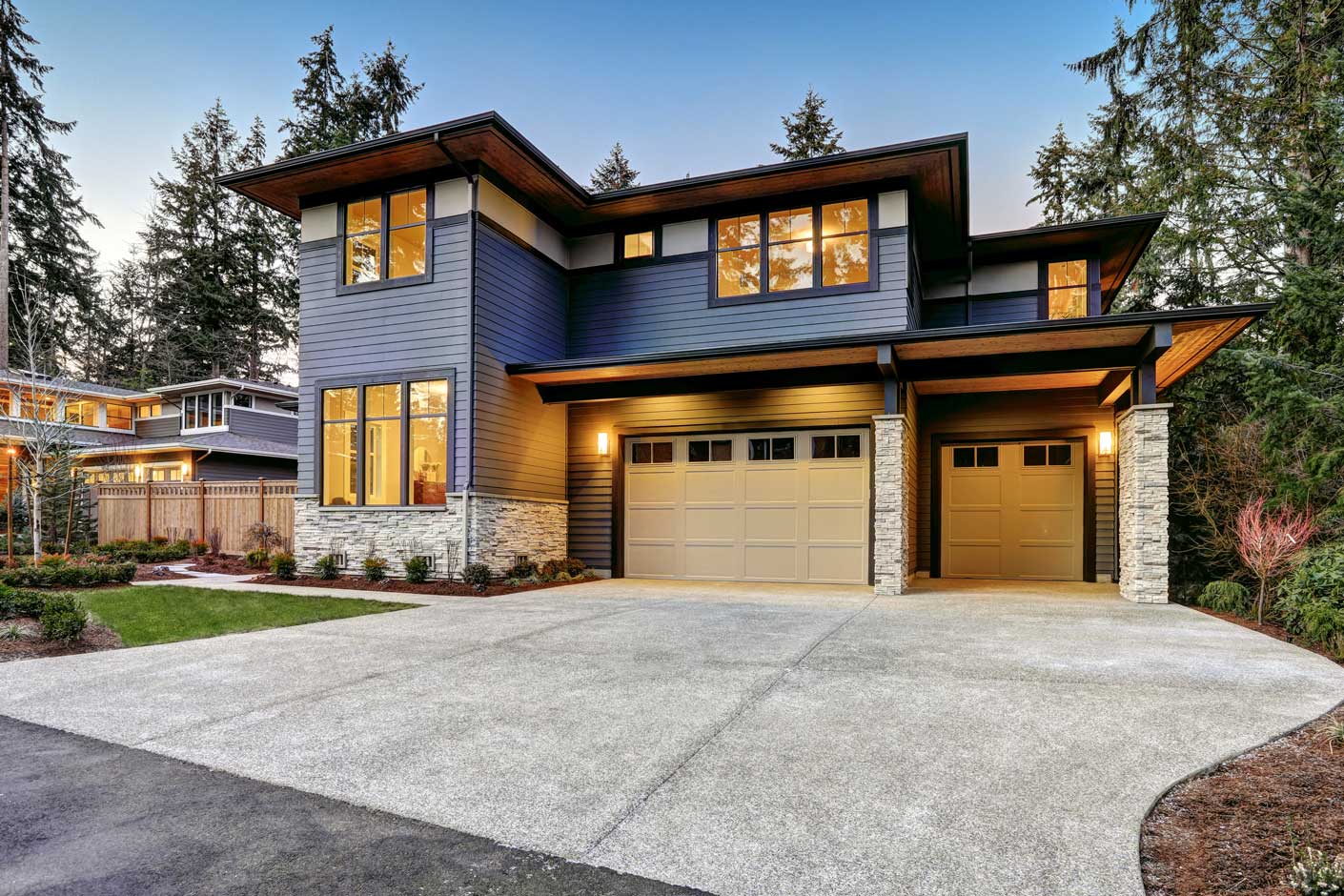 HomeAdvisor Screened
& Approved
07/14/2021
"They fixed the springs of my garage door. The service was great, fair price and the technician explained clearly all the process. Highly recommend this company."
Quality: 5.0 | Customer Service: 5.0 | Value for Money: 5.0 | Review by Hector B. in Beaverton, OR | Project: Repair a Garage Door
Specialty Garage Doors in Clackamas, OR
Transpacific Overhead Door LLC handles the door service and installation needs of residential and commercial customers throughout Clackamas and Portland, OR and the surrounding areas. We specialize in overhead residential and commercial garage doors in a range of styles and makes, including wood, synthetic wood, metal and specialty garage doors. We provide garage door installation, repairs, and parts for your doors, to keep them working safe and smooth. Give us a call today to schedule an appointment!
The Overhead Doors Experts Trusted Across Portland
Residential and commercial garage doors need to be serviced by a professional to maintain not only their convenience, but also safe operation. Transpacific Overhead Door LLC is the company customers throughout Clackamas, OR turn to for service—whether it's a brand-new installation, routine service or emergency repairs. Our breadth of experience spans all major brands of overhead doors, in a vast range of styles and materials. From simulated wood residential garage doors to overhead steel roll-up doors, our experience shows through in our workmanship.
The reason our reputation is so good amongst Clackamas, OR customers is simple: we do what we do better than anyone else! We employ the most-skilled technicians, work quickly and efficiently, and deliver solutions that get your door back to working order and keep it that way. We're a fully licensed company (CCB 201629) and have a superior reputation for excellence, which means you can feel confident about putting your overhead doors in our hands. Rest assured, we'll treat it—and you—with the respect and integrity befitting your business. We see the mark of a job well-done as your complete satisfaction.
We can troubleshoot problems with your overhead doors and even help you determine what parts you need to fix it.
We're a resource to every customer who calls us—even if we're not the ones delivering service! Our inventory of specialty garage doors is expansive and includes parts from all major brands, for OEM solutions you can count on for door maintenance and repair. Give us a call today to order parts or to schedule an appointment, and get ready to experience superior service that brings benefits to you, your garage door and beyond.
We deliver the most affordable solutions to our customers, to keep their doors working.
Our capabilities extend to all types of specialty garage doors, spanning all major manufacturers.
We arrive on-time, when we say we will. No huge windows while you wait for service!
Our reputation means everything to us, which is why we strive for total satisfaction.
We're a fully licensed, bonded, insured contractor in the state of Oregon (CCB 201629).
Specialists in overhead and residential garage doors serving customers in the following areas:
Clackamas, OR
Happy Valley, OR
Gladstone, OR
Portland, OR
Damascus, OR
Marylhurst, OR
Oregon City, OR
Lake Oswego, OR
West Linn, OR
Gresham, OR
Boring, OR
Fairview, OR
Eagle Creek, OR
Troutdale, OR
Tualatin, OR
Beavercreek, OR
Beaverton, OR
Mulino, OR
Wilsonville, OR
Canby, OR
Punctual Door Service
You don't have time to wait for garage repairs. Call us for service and expect a prompt, professional response and results that keep your overhead doors and roll-up garage doors running safe and smooth.